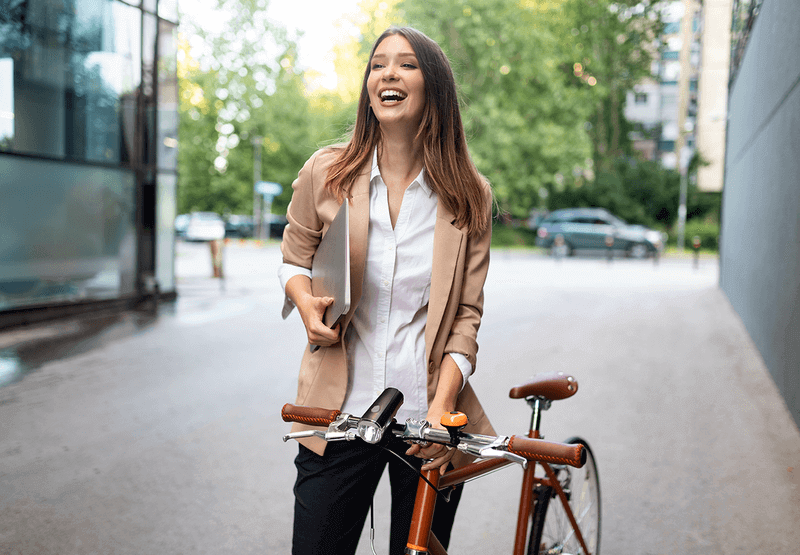 Over 100 employees at Van der Veen & Kromhout Chartered Accountants and Tax Advisers deliver financial services to more than 3,000 corporate and private customers.
The firm needed a solution to replace their historical portal which would enable employees to email and share files securely with clients and external partners (including banks and other financial institutions).
The platform to replace the portal
As with any financial services organization, employees regularly handle personal and financial information.
The solution needed to support compliance and be user-friendly for employees and their stakeholders - something which the traditional portal failed on.
Zivver Secure Email and File Transfer fulfilled these requirements and more. Zivver integrates with the firm's existing email client, Outlook, enabling employees to work securely in the office or on the go – a key benefit in our remote working world.
Employees can also send large files containing sensitive information of up to 5TB, and secure their most sensitive communications with one click - all within the familiar environment of their email client.
Peace of mind for clients
Rudolphy explains: "As accountants, we are of course always dealing with confidential data. This often includes financial and personal data. Van der Veen & Kromhout has always believed that confidential data should be handled with the utmost care. We don't actually need a General Data Protection Regulation to come to that realization; it is inherent to our profession. Clients rely on us to keep their information safe and protect confidentiality at all times, and we take this responsibility seriously. Zivver has helped us to manage the less structured flows that go by email, to ensure that they can be sent securely."
"It was decisive for us that Zivver's integrated solution works with multi-factor authentication (MFA) to authenticate the identities of recipients before they can gain access to sensitive communication. We use SMS codes for the verification process. This means that if an email is sent to someone accidentally, it does not lead to a data leak."
Send large files with ease
The implementation of Zivver went smoothly and the solution was up and running quickly, empowering employees to secure their sensitive client communications in no time at all. The team has particularly benefited from Zivver's Conversation Starter feature, which enables clients to securely send sensitive information into the business:
"Now that we're using Zivver, exchanging very large files is incredibly simple. If a client wants to send me a document, I send them a Zivver message so they can reply directly with their large file attachments in a way that's safe and secure. It is that simple."
"Using Zivver also gives our employees a sense of security, the peace of mind that we can send and receive data safely. We pride ourselves as an organization that takes cyber security seriously and are always looking at ways to enhance our data protection measures. Our company must always show that we take data protection seriously and our clients appreciate that very much. Using Zivver is a great example of this."
First published - 31/08/20
Last updated - 01/10/21