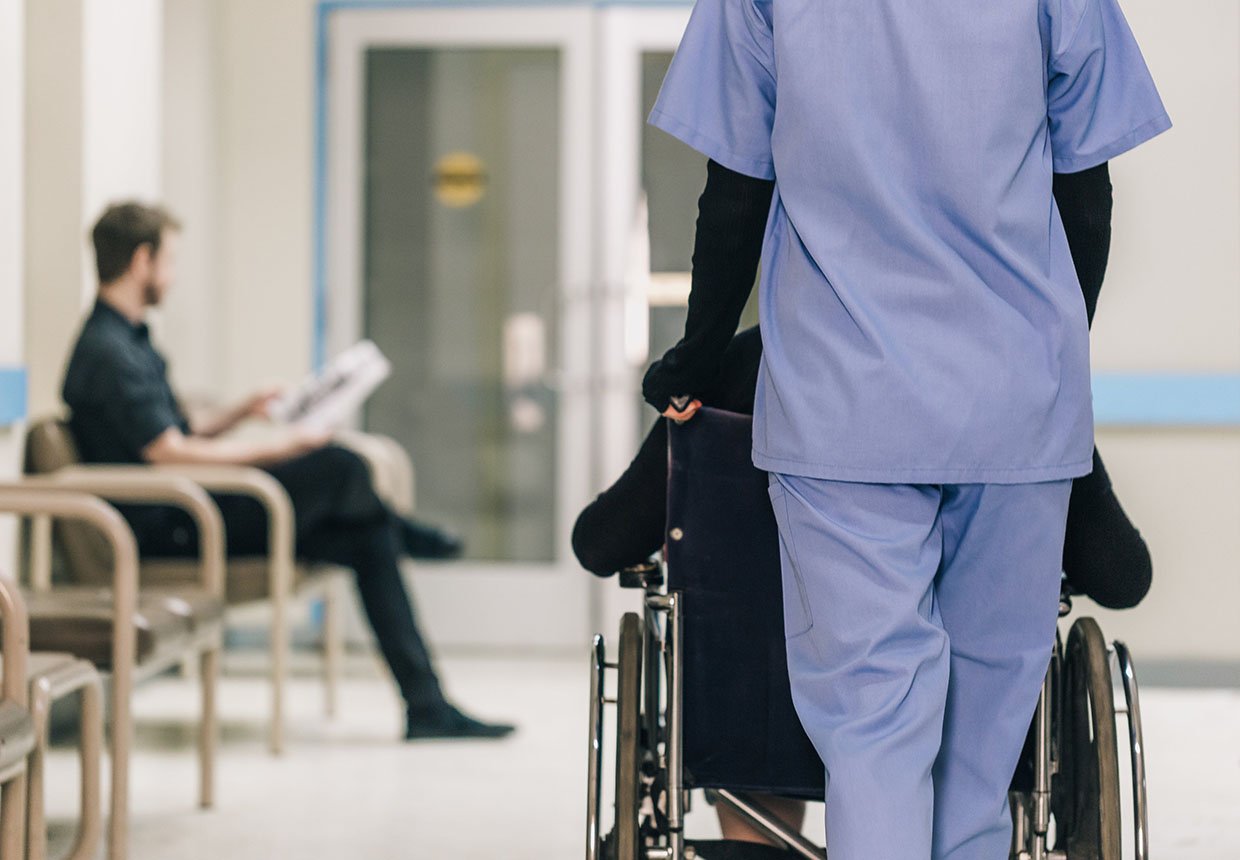 More than 6,000 employees work at the University Hospital Frankfurt (UKF), delivering healthcare services to over 51,000 inpatients and 44,000 outpatients.
Across departments and between teams, handling data created a host of data protection challenges.
Enter Zivver.
Future-proofing patient communications
"The pandemic increased the need for digital solutions for patient care," says Michael von Wagner, Medical Director for Medical Information Systems and Digitization (CMIO). "But also in the future, when we can more easily see our patients in person on a regular basis, there will always be occasions when a short email is the easiest way for an exchange between UKF employees and patients.""We want to identify further use cases in which the contact - including the first contact - can best be implemented by patients or referring doctors through an e-mail." Says Michael von Wagner. "The exchange of data among care providers and with patients will also change in the future. So it will be exciting to support this communication through secure digital communication."
Keeping the simple things, simple
We believe that sending secure emails and files should be nothing less than extraordinarily simple. The last thing time-poor healthcare professionals need is clunky, over-complicated tools which break familiar workflows.
"The Zivver solution integrates with Outlook and continuously checks the combination of addressee and the content in texts and attachments for the transfer of data protection-critical information externally." Michael von Wagner explained.
"This means that employees no longer have to think about whether an email needs to be encrypted, but instead are informed of this by the system if necessary. Employees do not have to change anything special in their way of working in order to use it. In addition, the emails are easy to open for the recipient - we received positive feedback on this as part of the proof-of-concept."

Michael von Wagner - Medical Director
In the doctor's office and beyond
Digital communications security doesn't stop with medical data. Administrative teams managing personal and financial data of patients, staff, and suppliers, for example, appreciate the ability to share large files (up to 5TB) and encrypted data by email.
"A high demand was indicated, especially in the administrative areas, because sensitive data is regularly exchanged there, for example with the cost bearers." Michael von Wagner explained.
The ability to keep control of data with expiration periods and data logging supports the team in meeting compliance.
"But the clinical users are also grateful for an encryption technology with which they can react to email inquiries from patients, for example when they ask for findings such as laboratory values ​​to be sent - and without violating the legitimate requirements of data protection."
Taking care of healthcare data
Zivver's roots are in the healthcare sector. We understand the digital security challenges facing healthcare professionals; our solution was developed to tackle these head on.
Zivver evolves to support compliance with data protection regulations and utilizes contextual ML, alerting users in real-time to potential mishaps.
Today, Zivver is used by healthcare professionals across Germany, the UK, Belgium and the Netherlands.
Hear from more Zivver customers or get in touch to arrange a free consultation with a healthcare sector expert.
First published - 31/08/20
Last updated - 01/10/21