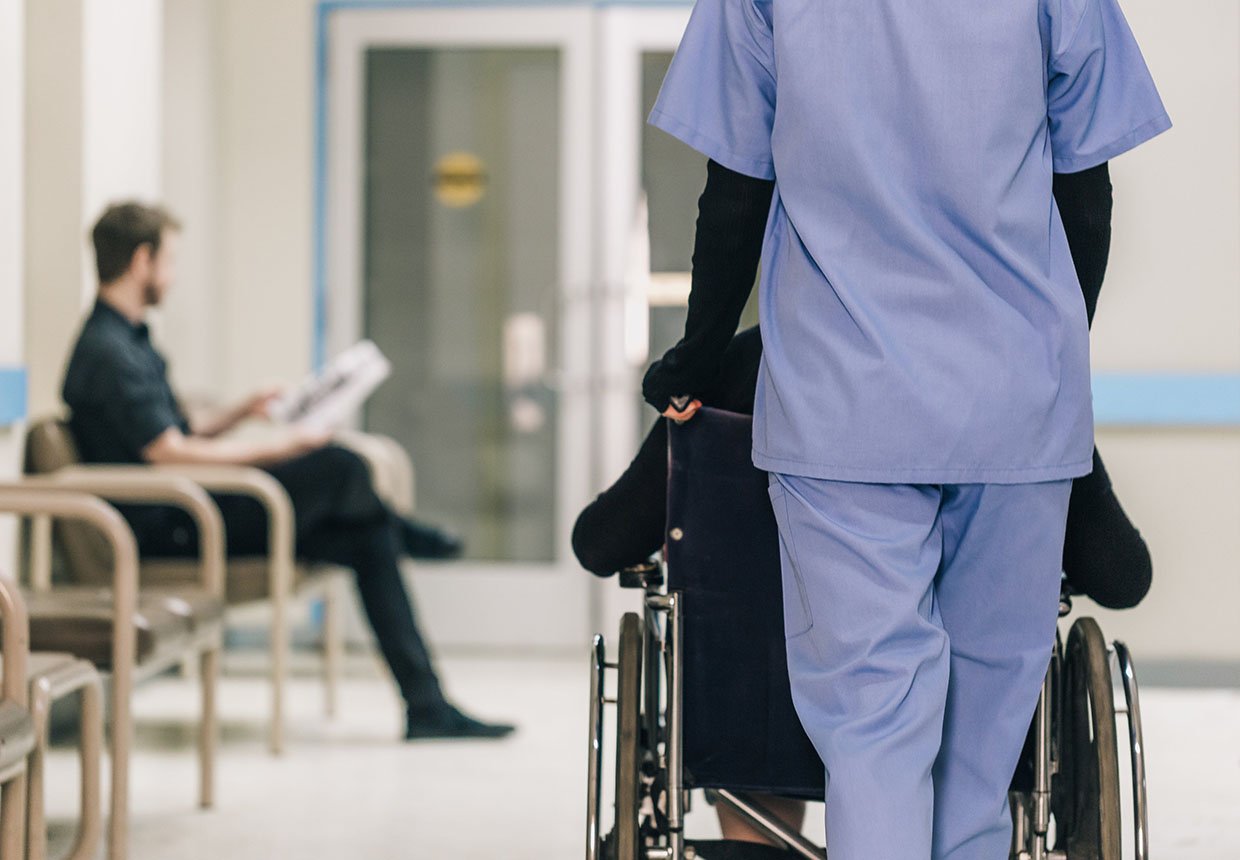 Managing digital communications security at one location can be tricky. Spread across multiple locations, country-wide, and the challenge becomes even harder - but we've got it in the bag.
This is how Buurtzrog, a national care organization operating across the Netherlands, came to implement Zivver across their team of 15,000 staff.
All for one solution, and a solution for all
Buurtzorg delivers health and care services in independent teams across the country. Daniëlle Gérard, Project Manager at Buurtzorg, was well versed in the communications and digital security complications this caused day to day:
"Because we are a national organization, we had to deal with many different providers of secure mail systems, with all kinds of working methods, login processes, and so on. This is, of course, far from ideal, and manifested itself in considerable frustration; employees lost time in their day when trying to send privacy-sensitive information. Additionally, some systems were simply too complicated to use and not always secure enough."
Seeking a solution to suit all self-managing teams seemed like a big task - until the team learned more about Zivver.
"With Zivver, we now have one 'universal' system that allows all our employees and teams to securely email. Mutually, but also to people outside the organization. Our colleagues already knew and used Gmail themselves. The integration with this mail program was therefore also important in our final choice. We did not want to burden colleagues who are not used to working with computers with a complicated software solution." Daniëlle Gérard.
"Thanks to Zivver's integration with Gmail, our staff hardly needed to adjust their way of working. Now we are able to ensure that communications can be sent securely to both internal and external contacts. The "Safe mail" button with Zivver makes it possible to send email messages - with attachments - in a simple and secure way."
Uncomplicating compliance
Compliance doesn't have to be complex. For healthcare professionals, keeping up to date with evolving data protection regulations is at the bottom of the to-do list.
Zivver's contextual machine learning technology means that employees don't need to worry about anything other than the care of their patients; with one click, sensitive data is sent securely.
"Regional care must comply with laws and regulations - for example, NTA 7516 in the Netherlands and the GDPR." Daniëlle Gérard explained. "Our employees who have very limited experience using technology can easily work with Zivver. There is increased awareness through Zivver's real-time alerts when users are emailing, to ensure that communications can be properly secured."
Spreading the word
Naturally, communicating with staff across the organization is something Buurtzorg is well versed in. So when it came to onboarding employees, the team knew exactly how to get the job done.
"Within our organization of self-managing teams, we have posted messages about the implementation of Zivver on the internal 'communication square'." Daniëlle Gérard explained.
We know that even the word 'training' can set off alarm bells for busy people. So our Help Desk training is designed to be as simple and as efficient as the Zivver solution itself.
"Webinars were organized by Zivver's implementation teams. These webinars can also be accessed in our internal Learning Environment. There is also comprehensive documentation available for reference. So far, the integration has gone quite smoothly. We are very satisfied with that!"
Zivver Help Desk experts were prepared in advance for the questions and queries from Buurtzorg employees; we know the challenges facing healthcare professionals, as well as the context of their implementation. This meant that, even with a remote implementation across more than 15,000 staff, users were ready and raring to go with Zivver, without a single issue.
Final thoughts?
"Zivver is a simple system." Daniëlle Gérard concludes. "The real-time alerts for our employees is very important to us and helps to improve overall awareness. The big advantage of Zivver is that the recipient of a message doesn't have to be a Zivver user. This means we can easily communicate with organizations outside of Buurtzorg - and spend the time more efficiently providing care.
"Today, Zivver is used by healthcare professionals across Germany, the UK, Belgium and the Netherlands.
Hear from more Zivver customers or get in touch to arrange a free consultation with a healthcare sector expert.
First published - 31/08/20
Last updated - 01/10/21