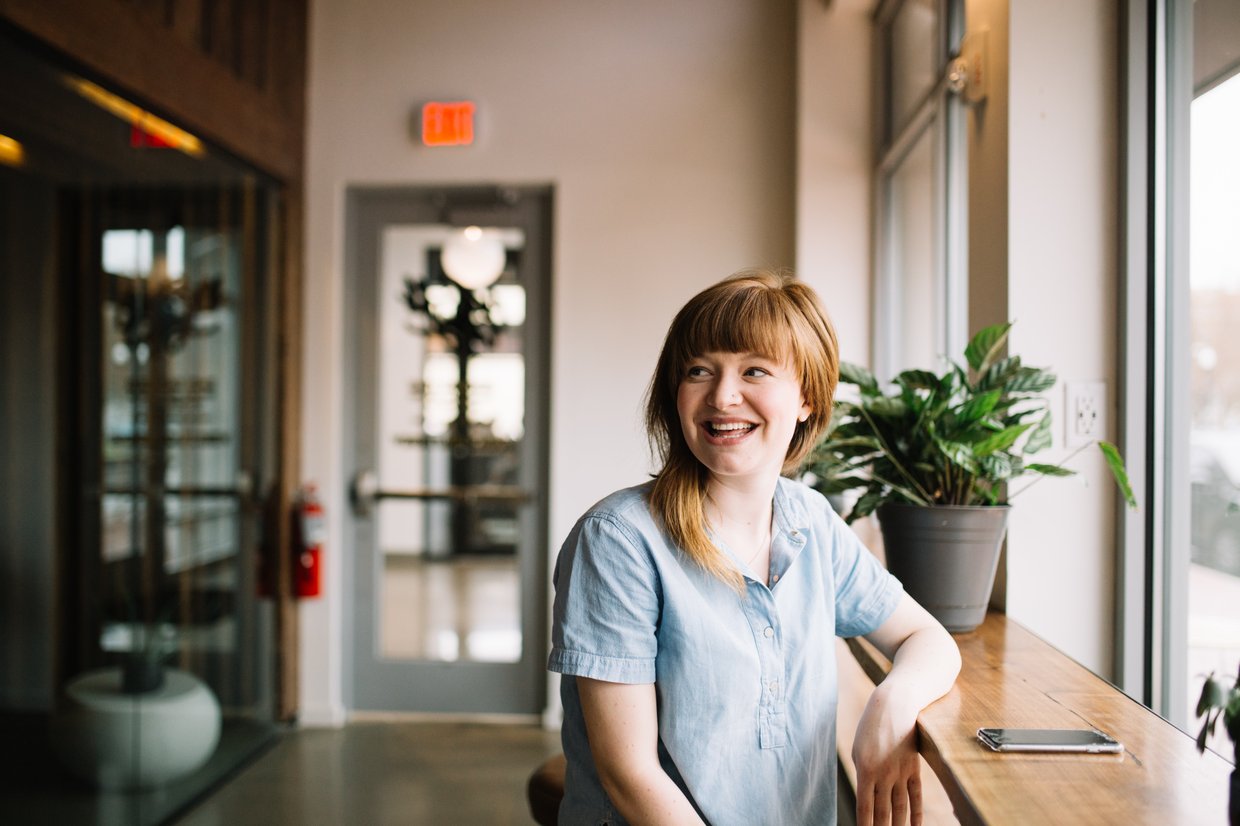 Housing corporation Plavei offers 4,000 affordable homes in the municipalities of Monteferland and Zevenaar. Its 55 employees work hard to provide the best possible service to tenants. The organization invests heavily in projects that improve the quality and sustainability of the homes. Plavei is a progressive housing corporation that also attaches great value to keeping the private sensitive data of its tenants secure - Zivver plays an important role in this.
Empowering employees to avoid human error
Data leaks often occur by simple human error when emailing. Rudie Eskes, project coordinator I&A at Plavei says, "Research shows that no less than 75% of all data leaks are the result of human activity. In many cases because the wrong recipient is selected, while the email contains personal information. We wanted to know whether these figures were also representative for Plavei. Internal research showed that this was indeed the case. Of course, we had to address that immediately. Possible image damage is not the only annoying thing, the Authority for the Protection of Personal Data (AP) can also impose fines. But above all, we ourselves naturally want to handle the data of our tenants with the utmost care. To find the right solution, we drew up a list of requirements and objectives, and then compared various solutions. This selection round showed that Zivver was the best fit for our organization."
User-friendly and smart
One of the most important requirements was that the solution had to be user-friendly. Eskes: "Thanks to Zivver's integration with Office 365, anyone can send a secure email from their mail program with the push of a button. All you have to do is click on the icon. We have set up 'smart rules' that also guide our employees a bit. If a file containing privacy-sensitive information is sent, the system checks whether it is logical for it to go to the recipient in question. That could be a tenant or a municipality, the City Bank or one of our other network partners. If the information goes to the wrong recipient, you can always retrieve the mail. Because of the two-factor security set up, only the recipient for whom the mail is intended can open the message or attachment. These are all security steps that are baked into Zivver. Thanks to the secure mail solution, employees no longer have to worry about accidentally doing something wrong. That gives our team a lot of peace of mind."
Sending sensitive data securely
The implementation process went very smoothly, according to Eskes. "It was clear that the technical team at Zivver had done a rollout at a housing corporation before. They immediately understood what we wanted. This click was very nice. They also had many templates, clever rules and texts that we could use immediately so that we didn't have to reinvent the wheel. After two months we were ready to go live. If you want a new system to be accepted within an organization, you have to explain why it is there, otherwise you won't get support. That's why I explained to all employees during the go-live that we had experienced a few data breaches in the past that were fortunately not large enough to have to report to the AP, but were worrying. And that we now have a secure mail solution that ensures that privacy-sensitive data can be sent safely. Next, a Zivver technical employee explained to our team how it all works. Almost everyone has already practiced. In this way, safe emailing is slowly but surely becoming an automatism.
Building the future together
Plavei is a housing corporation that likes to consult and cooperate with other corporations. Especially when it comes to new ICT applications. Eskes: "New techniques regularly appear on the market, which we like to explore, also encouraged by changing legislation and regulations. Then it's useful to be able to exchange ideas with organizations that are facing the same challenges. We consult regularly with three other housing corporations in the region. We are used to sharing things here, whether it's knowledge or help. When Plavei started with Zivver, the other housing corporations took a look and became enthusiastic as well. They are now also switching to Zivver. In this way we help each other to keep the data of our residents safe."
First published - 31/08/20
Last updated - 01/10/21