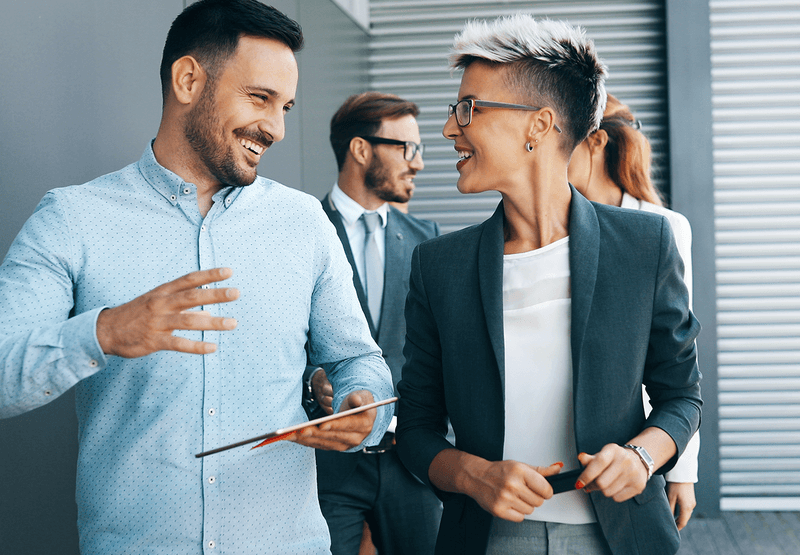 The Netherlands includes 25 different safety regions, a zone in which local authorities and emergency services cooperate in the area of disaster and crisis management.
Home to approximately 650,000 inhabitants, North Holland North (VRNHN) consists of seventeen municipalities, with the central organization including approximately six hundred workers. With so many stakeholders working across separate teams and organizations, streamlining their digital communications to ensure security and compliance was a priority.
Strategic, simple digital security
Oliver McLean, IT Advisor at the VRNHN, explained: "Within our region, many different organizations must work together, from hospitals, ambulance services, and the fire brigade to specialist care providers. Due to the nature of their work, all these organizations handle sensitive personal data. This could include, for example, sensitive details of victims, patients, and other citizen information.
"To support employees in protecting sensitive data, VRNHN introduced Zivver Secure Email and File Transfer. Not only are employees particularly impressed with the super simple functionality, but feedback from external partners who have engaged with secure communications has been very positive, too.
Zivver integrates with Outlook, meaning employees at VRNHN no longer need to switch between multiple different platforms to communicate securely or to send large files. Existing workflows remain in place, and employees are empowered to get on with their day to day jobs, safe in the knowledge that their sensitive communications are secured.
Securing communications across multiple teams
The additional layer of security to their email client protects digital communications before, during, and after an email has been sent.
Semantic-aware tailored encryption notifies employees to potential mistakes before they hit 'send', empowering them to correct errors and encrypt sensitive messages with one (or no) clicks. In this way, Zivver has helped to embed an instinctive security lifestyle across every team at VRNHN.
As project manager, Oliver has been responsible for overseeing a significant number of software implementations throughout his career and felt that the rollout of Zivver went very smoothly. He was also impressed with Zivver's ability to innovate and provide an enhanced level of support:
"In my experience, often with vendors you are left with rather vague promises that your suggestions or requests will be followed up sometime in the future. Zivver picks up every request immediately and updates you on the progress, meaning we always feel that we are truly being listened to."
"The adoption of the solution by the staff went well. We set various targets for the number of active users and sent messages beforehand. We reached these goals within a week. This was possible, in part, due to Zivver's quick reference sheets, sample texts, awareness posters, and other secure communication tips provided. With that material, we developed a 'Wiki' with all FAQs, screenshots, and step-by-step instructions. These have been consulted a lot by our employees and have been helpful."
First published - 31/08/20
Last updated - 01/10/21