Press release | Zivver Named Winner of the Coveted Top InfoSec Innovator Awards for 2023
5 min read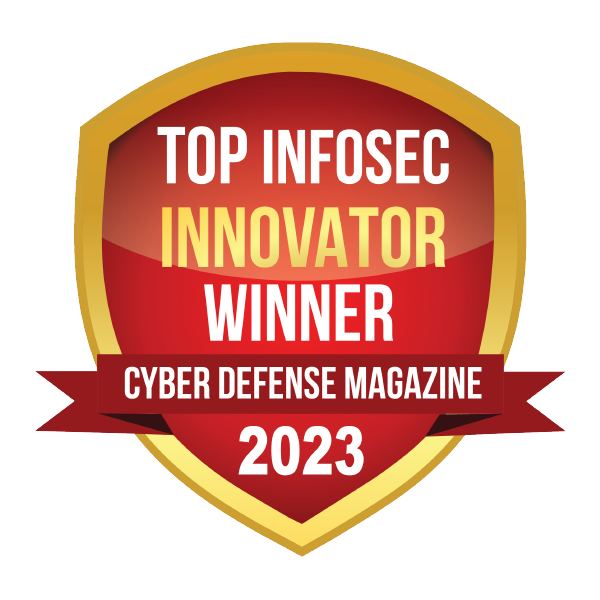 October 26, 2023 – Email security provider Zivver has been named the winner of the Cutting Edge in Email Security and Management category in the Cyber Defense Awards held during CyberDefenseCon 2023 in Orlando, Florida.
"Zivver operates in a fast-paced, competitive market, and we knew this category would be a tough one to win. Knowing that we have been selected by a panel of leading infosec experts from around the world is testament to the hard work and dedication of the team, and we could not be more pleased with the result," said Oliver Brown, VP of Commercial at Zivver.
The win follows Zivver's strategic expansion into the US market. The company is launching both an eCommerce offering that serves small and medium-sized businesses directly, and advanced applications for large enterprises through its partner network.
"Zivver embodies three major features we judges look for with the potential to become winners: understanding tomorrow's threats, today, providing a cost-effective solution and innovating in unexpected ways that can help mitigate cyber risk and get one step ahead of the next breach," said Gary S. Miliefsky, Publisher of Cyber Defense Magazine.
The full list of the Top InfoSec Innovators for 2023 is found here: https://cyberdefenseawards.com/top-infosec-innovators-for-2023/
About Zivver 
Zivver is the effortless secure email solution, powering compliant, effortless communications. Zivver optimizes secure communications and productivity by adding a security and privacy layer on top of existing email systems, such as Outlook (Desktop and Microsoft 365) and Gmail. Founded in 2015, Zivver serves over 8,000 organisations across multiple markets and verticals including Financial Services, Local Government, Healthcare, Central Government, Legal and more. Zivver was identified as a representative vendor for Email Data Protection Specialists in Gartner's 2023, 2021 and 2020 Market Guide for Email Security; is one of the CyberTech 100, which recognises the world's most innovative CyberTech companies for financial services, and was awarded Most Impactful Privacy Product of the Year at the PICCASO Privacy Awards in 2022.
About Cyber Defense Awards
This is Cyber Defense Magazine's 11th year of honoring cybersecurity innovators, in this case the Top Global CISOs for 2023, on our Cyber Defense Awards platform. In this competition, judges for these and other prestigious awards includes cybersecurity industry veterans, trailblazers and market makers Gary Miliefsky of CDMG, Dr. Lindsey Polley de Lopez of VentureScope, Robert R. Ackerman Jr. of Allegis Cyber, Dino Boukouris of MomentumCyber and with much appreciation to emeritus judges Robert Herjavec of Cyderes, Dr. Peter Stephenson of CDMG and David DeWalt of NightDragon. Top InfoSec Innovators for 2023 is found here: https://cyberdefenseawards.com/top-infosec-innovators-for-2023/ and download The Black Unicorn Report for 2023: https://cyberdefenseawards.com/the-black-unicorn-report-for-2023/ and Top Global CISOs Winners for 2023, here: https://cyberdefenseawards.com/top-global-cisos-winners-for-2023/.
About Cyber Defense Magazine
Cyber Defense Magazine was founded in 2012 by Gary S. Miliefsky, globally recognized cyber security thought leader, inventor and entrepreneur and continues to be the premier source of IT Security information. We are managed and published by and for ethical, honest, passionate information security professionals. Our mission is to share cutting-edge knowledge, real-world stories and awards on the best ideas, products and services in the information technology industry. We deliver electronic magazines every month online for free, and limited special editions exclusively for the RSA, BlackHat and Cyber Defense Conferences. Learn more about us at http://www.cyberdefensemagazine.com. Cyber Defense Magazine is a proud member of the Cyber Defense Media Group.
First published -
Last updated - 31/10/23