Press release | Zivver Named as Most Impactful Privacy Product of the Year at PICCASO Privacy Awards 2022
5 min read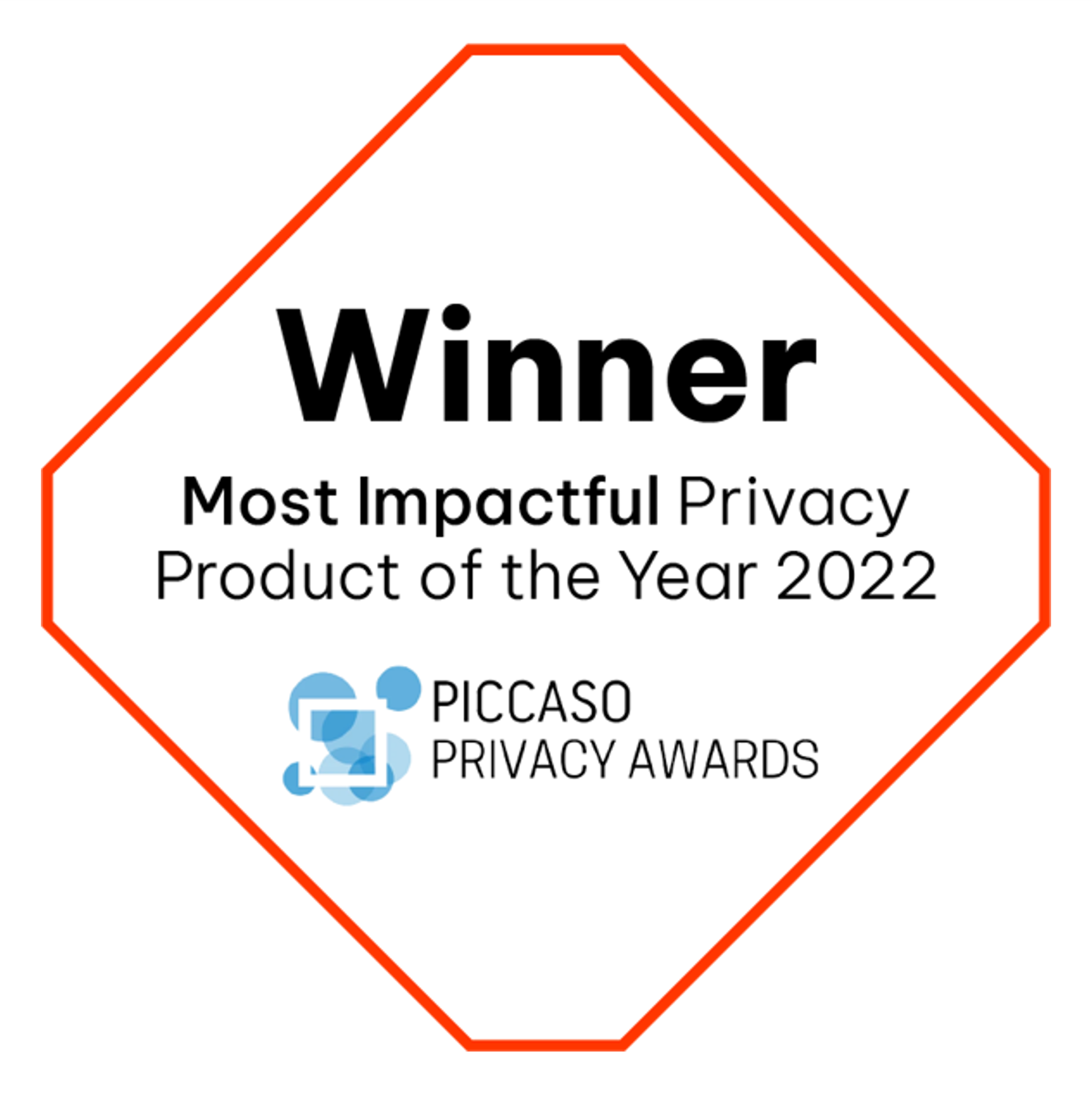 LONDON, Dec. 14, 2022 - Zivver, leader in secure communication solutions, has been awarded the Most Impactful Privacy Product of the Year at the PICCASO Privacy Awards 2022. The award recognizes Zivver's groundbreaking smart and secure technology, which reduces human error and prevents data leaks.
The PICCASO (Privacy, Information, Change & Culture Awareness Societal Organization) Privacy Awards were launched in 2022 by Privacy Culture Limited & GRC World Forums in partnership with PICCASO to recognise organizations making outstanding contributions to the privacy and data protection industry. The awards were reviewed by an esteemed panel of judges, including Elizabeth Denham CBE (former UK ICO), Gill Whitehead, Dr Lukasz Szpruch, Stewart Dresner, Bojana Bellamy, Nick Graham, Ashley Winton, and Joe Jones.
Zivver was shortlisted alongside 3M UK plc, OneTrust, Exterro, BigID, Privacy Culture Ltd, DataGuard and IBM, beating some very tough competition.
Founded in 2015, Zivver serves over 6,000 organizations across multiple markets and verticals including financial services, local government, healthcare, central government, legal, and more.
Zivver is the solution to efficient, secure and compliant digital communications today. The Zivver platform prevents human error (such as sending emails to the wrong recipient, or misuse of Bcc) and provides peace of mind before, during and after sending emails and attachments through seamless integration with leading email providers. Zivver's smart functionality includes advanced encryption, activated with one click, key management, two-factor authentication (2FA), and large file transfer.

"Email has become an integral part of the way we do business, but the security of sensitive data is not a given in this day and age," said Wouter Klinkhamer, CEO at Zivver. "With so much at stake, businesses need to find a better way forward of ensuring security and compliance without burdening employees with unnecessary bureaucratic IT security and process overload. Enter Zivver."

Wouter continued, "We are honored to receive the award for Most Impactful Privacy Product of the Year, which is a real testament to the dedication and brilliant talent of the Zivver team. We believe that employees must be empowered to focus on work that truly matters without unnecessary IT friction and free from unwieldy security protocols. It feels great to know that our efforts are making a huge impact."

Zivver has been recognized as a representative vendor for email data protection by Gartner and is among the fastest-growing technology companies according to Deloitte's Technology Fast 50.

In addition to its global research report, "Freedom to Focus: securely empowered employees, protected businesses", Zivver recently published its latest report investigating the role of digital communications in the UK healthcare sector. The new research found that almost half of healthcare professionals (49%) feel that too many data sharing and collaboration tools are the greatest cause of data security concerns.

The full Zivver report, "Improving patient care: Why email is the answer to more secure digital comms", can be downloaded here.
About Zivver
Zivver leads the 3rd generation of secure digital communications and provides effortless, smart and secure technology to organisations to safeguard sensitive information while ensuring regulatory compliance and empowering individuals to work with minimal disruption. Zivver optimizes secure communications and productivity by adding a security and privacy layer on top of existing email systems, such as Outlook (Desktop and Microsoft 365) and Gmail. Founded in 2015, Zivver serves over 5,000 organisations across multiple markets and verticals including Financial Services, Local Government, Healthcare, Central Government, Legal and more. Zivver was identified as a representative vendor for Email Data Protection Specialists in Gartner's 2021 and 2020 Market Guide for Email Security; is one of the CyberTech 100, which recognises the world's most innovative CyberTech companies for financial services, and is amongst the fastest-growing technology companies in the UK and Europe for Deloitte's Technology Fast 50 in 2021. Zivver was also awarded Most Impactful Privacy Product of the Year at the PICCASO Privacy Awards in 2022.
First published -
Last updated - 14/12/22