How to recall an email in Outlook
5 min read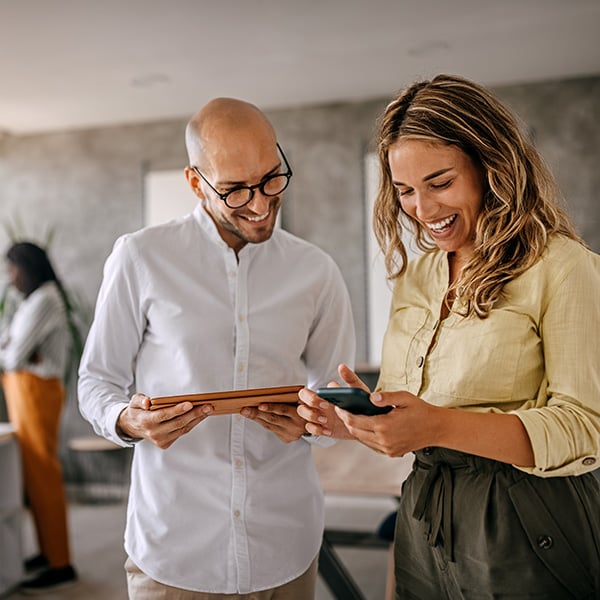 Email recall is more than a nifty way to fix typos and phrasing. When sensitive information is on the line, being able to recall an email and see the extent of exposure offers invaluable protection against data breaches. Email recall is also a requirement of GDPR legislation, as businesses need to prove the extent of exposure in the event of a breach.
In this article, we'll show you how to recall an email in Outlook. We'll also identify several limitations of the native email recall functionality and offer an effective solution.
Steps to recall an email in Outlook
Open Outlook and navigate to the Sent Items folder.
Find the message you would like to recall, then double click to open it.
In the ribbon menu, find and click the Actions button. Note that if you have the simplified ribbon menu, you will find Actions in the More commands (...) section.
From the options that drop down, select Recall This Message.
In the pop-up window select either Delete unread copies of this message or Delete unread copies and replace with a new message, then click OK.
Limitations of recalling an email using Outlook
While Outlook offers users users the ability to recall or replace sent email messages, this functionality has significant limitations.
The biggest limitation is that it only works if the recipient also uses Outlook, and even then their settings need to allow for it.
Another limitation is that the feature is only available to users who have a Microsoft Exchange account.
Users can't recall a message if it's protected by Azure Information Protection and they can't recall messages in Outlook on the web. This adds complexity to employee workflows by forcing them to navigate away from their web browser to use the feature.
Recall Outlook emails quickly and securely with Zivver
We offer a seamless integration with Outlook that includes smart, secure, and compliant email recall functionality that can be accessed quickly and easily from within the Outlook client.
Zivver's Email Recall goes far beyond other email recall options in terms of convenience, data security and proving compliance:
Unlike the native email recall feature in Outlook, our solution works regardless of which email client the recipient is using. This makes our solution the only viable email recall option for professional use, as you can rest assured it'll work for correspondence with any internal or external stakeholder.
If an employee accidentally sends an email to the wrong person, they can immediately restrict access to the message or the attachments and do so at any time in the future without a time limit.
Users can see exactly who has accessed the email and who has downloaded its attachments. If the email has been recalled before anyone has seen it, Zivver Email Recall can show this and, as a result, provide clear evidence that a data leak has been contained.
For added control, Zivver users can set expiration periods to restrict access after a certain window of time. These periods can be set and adjusted even after the message has been sent.
Smart, secure, and effortless email security
Zivver is a third-generation email security solution that empowers Outlook users with greater security, control, and peace of mind. Our software is the only solution that helps businesses address the leading cause of data leaks: human error.
Click to learn how Zivver's smart technology can protect your data in Microsoft 365. You can also download our Freedom to Focus report, which reveals how email security impacts employees in the workplace.
First published -
Last updated - 01/12/22