Reflections on my WFX period in Cape Town
5 min read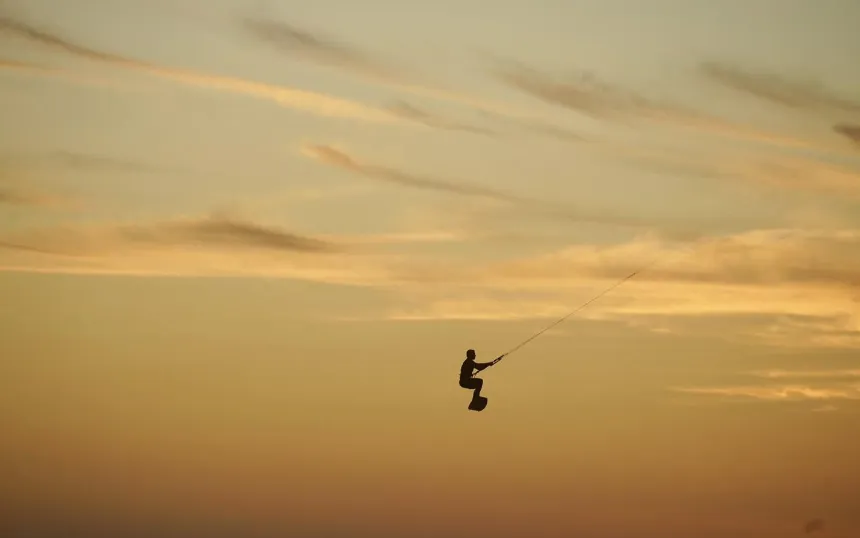 Working from X, a benefit we all so much love and enjoy. It allows us to visit (far away) family, eat our favourite food, explore nature, do the things we love, or just be an adventurer in our spare time. Mattiece took the opportunity to learn a new skill in his spare time for which he needed to be close to the ocean and decided to spend time in South Africa! He was very keen on sharing his story with you all. Read more about his Working from X adventure in Cape town and becoming an avid kite-surfer!
A bottle of water: The mind decides. Your state of mind determines whether you can perform your best and thrive. How to get there? A bottle of water is the same everywhere however priced differently depending on the selling point (supermarket vs. airport.). It teaches us something about ourselves: A person's value differs from one location to another. If you don't thrive, you might be in the wrong place. I therefore challenge you to think first of all HOW you wish to live your life (nationally, internationally, city, countryside, hybrid, …) BEFORE engaging in job interviews and asking yourself what you want to do. First you need to design your very own environment where you can thrive. If that environment already exists, wonderful! If it does not, go ahead it is yours to aspire, create and enjoy!. #BRINGAUTHENTICITY
More: Next to living a happy and interesting life surrounded by cool, caring and pretty unique friends. I have long had this urge for adventure, change of scenery and taste for international life. Zivver enables its employees to work from wherever they wish as long as it does not obstruct the functioning of the teams. I decided to grasp the opportunity and moved to the Western Cape in South Africa. Summer during winter, kitesurf, surf, running, trail running, great food scene, great music scene, a slower pace, a vibrant international scene, the sea and beautiful nature.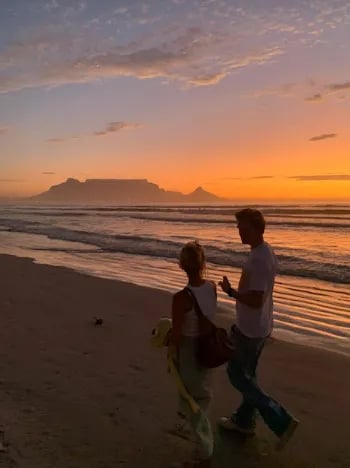 Wind and Water: It has been a life long ambition of mine to learn how to kitesurf and more generally after university I adopted the mindset of filling in the long present gaps on my wish list. As with all new things, it takes time to learn, so good weather conditions were a number one requirement. Bloubergstrand at the Western cape offers you the wind you need and all the elite kitesurfers are there in January and February! Kudo's to my roommate who has been an excellent teacher and who made sure I made great progress in two months. Being able to go out on the sea and enjoy a kitesurf session during sunset after a day of work is hard to put into words.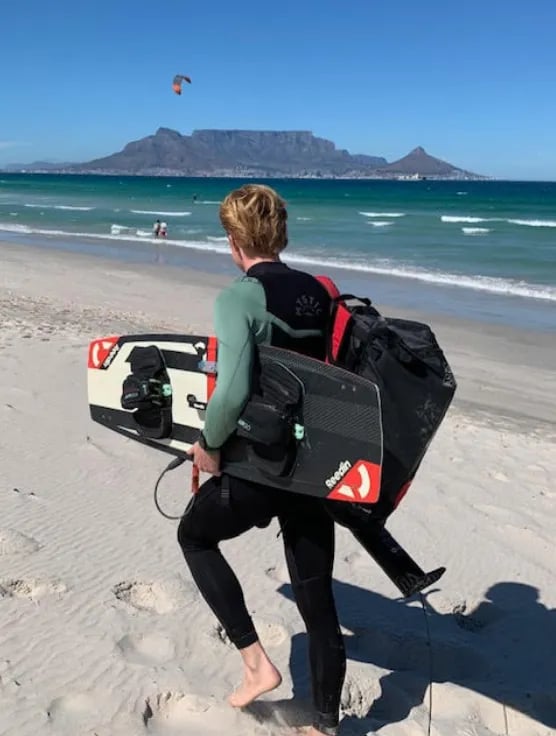 About workspaces and colleagues: Working for Zivver has shed new light on what the concepts of 'workspace' and 'colleague' can mean. Earlier I have pointed out the importance of finding that very environment where you can become your best self #BREATHESIMPLICITY. If it is true that you become the average of the people that surround you, then your colleagues play an important role. How you connect to people is personal and meeting people in person is obviously very important, especially for first impressions. However I have noticed that it is possible to nurture relationships with colleagues and even friends from a distance and yes with success. Of course after a while the need for physical get togethers is imminent.
Working for a company with people from 30 different nationalities creates a beautiful environment where everyone shares their culture. This naturally makes for travel to be a major conversation topic. When I travel I often catch up with colleagues because at Zivver people appear to be constantly on the move. This picture illustrates such a catch up. A colleague who was taking a holiday in the Western Cape, came over to stay 2 days with us and work together #BUILDTOGETHER
During my time in South Africa, I regularly met up with friends to work together. The advantages of having colleagues around you is that you learn from them. If you make that pool even bigger and work together with people from other companies and sectors you allow yourself to learn even more.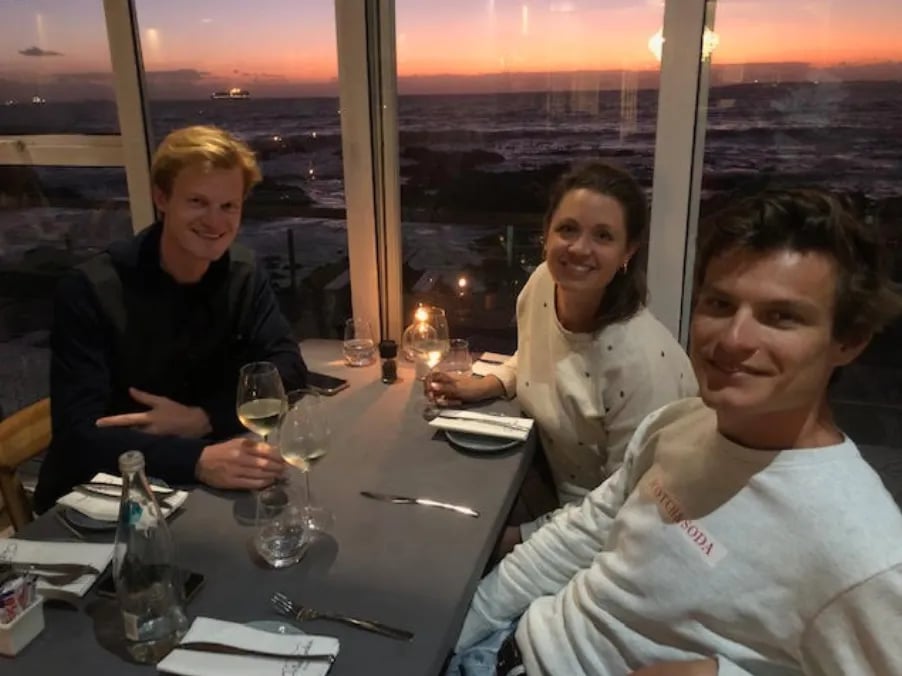 Hacking life: Upon graduation from university I felt most annoyed by the feeling I would be trapped into office life and I would live my life from weekend to weekend and from one holiday to another. One of my parents past away at a young age, this has taught me one cannot simply 'wait' and only work for years to then eventually enjoy life. I learnt that the day after tomorrow is not guaranteed the hard way.. I was in need of a career where I could mix travel work and holiday and basically have it all so when it would end at some point I can look at myself and smile because I took action and have found what I needed.
Thanks, I need to thank Zivver for enabling this strong need of mine. It is interesting to see how employers that design a culture like this where they ask their employees how they want to perform the job and what they need in order to be happy are more successful because both sides want to give more #ALLIN
First published -
Last updated - 02/06/23