Insights
Digital transformation
Digital Security
Purview
Optimal data protection with Zivver and Microsoft Purview
8 min read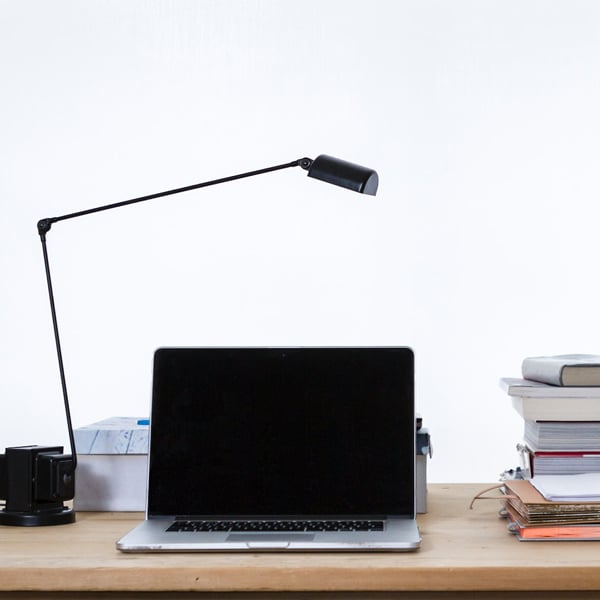 Technology promises to secure sensitive information, deliver on compliance, and power data-driven decision making. However, disparate solutions can clutter tech stacks, resulting in clunky workflows and poor security practices.
Our new collaboration with Microsoft Purview empowers organizations to manage their data compliantly and effectively. Read on to learn how Microsoft Purview and Zivver deliver enhanced data protection, and the benefits of combining your compliance and email security solutions.
What is Microsoft Purview?


Microsoft Purview is a compliance suite that supports organizations to govern and protect data wherever it lives and to manage their compliance risks.
Zivver Secure Email and Secure File Transfer integrate with Microsoft 365 to support compliance and prevent the leading causes of data leaks.
Together, Microsoft Purview and Zivver enable organizations to centrally manage their data governance policies whilst extending policies to email, too.
Why organizations are turning to collaborative tech to secure their data
Increasingly, organizations are supplementing cloud platforms such as Microsoft 365 with industry leading security solutions to ensure data is protected when sharing.
The reason for this is simple. Collaborative technology empowers secure, efficient work. And as data protection legislations continue to evolve, and the quantity of data we handle every day increases, it has never been more important for organizations to leverage smart solutions to prevent data leaks.
How Microsoft Purview and Zivver work together
Strong two-factor authentication (2FA) of recipients:




When encrypting emails with

Purview Message Encryption

, recipients are authenticated with their Microsoft account or email address. For various types of sensitive data, it may be desirable or even required by law to use a stronger form of authentication based on a second factor, such as an SMS code.
With Zivver, users can enforce automated strong 2FA based on sensitivity labels, extending an organization's policy into email.
Enhanced protection against the leading causes of data leaks - human error:




Mistakes such as sending emails to the wrong recipient or failing to use BCC are the most common cause of data leaks. Microsoft Purview offers protection against these errors by warning or blocking users when they share potentially sensitive data externally with admin-configured DLP rules. These rules inspect the content of emails and attachments to detect sensitive data, such as credit card numbers.
Zivver enhances this protection by statistically comparing new emails with previous behavior. This detects and prevents misaddressed emails that fall outside of the pre-set DLP policies. Zivver also provides functionality to mitigate other causes of email data leaks, such as sending emails to large numbers of recipients without using BCC.
Additional easy-to-deploy classification of sensitive data:




Purview offers extensive data classification configuration options.

Zivver's out-of-the-box classification system means organizations can hit the ground running, even when Purview's classifications are not yet fully operational. As Purview classifications are increasingly rolled out in the organization, they can be linked to automatic security measures in Zivver. This facilitates seamless adoption of Microsoft Purview.

An effortless experience for recipients, even outside of the Microsoft ecosystem:




It is essential that recipients enjoy a good user-experience and that data is easily accessible. Microsoft Purview Message Encryption enables recipients to access messages using their Microsoft account. In addition, Zivver enables recipients to access messages even when they do not have a Microsoft account or if strong two-factor authentication has been added.
Additionally, Zivver's Conversation Starter functionality enables stakeholders beyond an organization, or outside of the Microsoft ecosystem, to initiate secure conversations.
Zero-knowledge encryption to ensure only you can access your data:




Organizations are concerned about cloud providers, government entities or hackers gaining access to their highly sensitive data. While encryption is an essential first step, it does not protect if keys are compromised. Microsoft Purview offers advanced functionality including

Double Key Encryption

to ensure that data is encrypted with a key which is held only by your organization. It is on the Microsoft roadmap to make Double Key Encryption available for Outlook, but key-management can be complex for many use-cases.
With Zivver, zero-knowledge encryption is automatically applied to all sensitive emails. Only you hold the keys, meaning no cloud provider, government entity, or hacker can access your data with third party keys. This advanced measure can be automatically applied based on Purview sensitivity labels, ensuring that your sensitive data is always protected.
Improved protection against interception of emails:




While the majority of email data leaks are caused by human error, organizations must protect against malicious interception of emails. This means ensuring that data is encrypted in transit and that measures are in place to guarantee that emails are delivered to the correct destination.
Protocols such as STARTTLS and DANE can help achieve this, however, by default these can only be applied if the receiving mail server supports them. Unfortunately, this is frequently not the case.
In these situations, emails are delivered with 'best-effort' security applied which, often, isn't good enough. With Zivver, sensitive data is securely delivered if the recipient supports email security protocols in line with your policy and, if they do not, the message is available via a portal, protecting it from interception.
Automated secure delivery based on interoperability standards:




To improve the recipient experience, partner networks define standards for secure communication. Within the network, secure communication is simplified because organizations implement internal security measures.
With Zivver, organizations can deliver emails securely in accordance with standards including the NTA7516 or enforced TLS in the UK NHS, making life easier for both the sender and recipient.
Powerful message recall

:




Even with best-in-class data loss prevention in place, mistakes still happen.

Microsoft Purview Advanced Message Encryption

allows users to revoke messages from recipients outside of the Microsoft ecosystem and access audit logs detailing whether messages were accessed.
With Zivver, this recall capability is extended even to recipients inside the Microsoft ecosystem. Additionally, recipient-level read indicators are easily available at the message level, enabling administrators to quickly investigate whether a data leak has occurred when a message is recalled.
Effortless, secure large file transfer:




Purview allows users to share encrypted messages up to 25MB in size; Zivver enables up to 5TB. Files can be sent and received directly from Outlook and benefit from the same security and usability advantages as other messages sent with Zivver.
Through a combination of Microsoft Purview and Zivver, organizations can secure data across the Microsoft ecosystem, and extend security to their digital communications, protecting sensitive data in email and providing optimal protection to meet compliance.
Learn more about Zivver and Microsoft.
What next?
Read: Press release | Zivver Recognised in Annual CyberTech100 List of Innovative Companies for Financial Services
Learn: Freedom to Focus | Securely empowered employees, protected businesses
Customer story: Supporting secure business development | San Pablo Economic Development Corporation
First published -
Last updated - 28/06/23