Guest blog | Progressing care whilst protecting patients and staff from data leaks
5 min read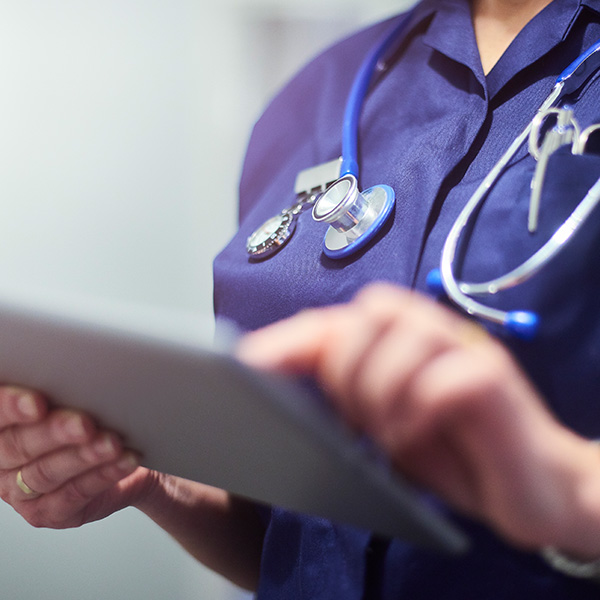 Liam Cahill, Founder and Healthtech Advisor at Together Digital, investigates the state of digital transformation across the NHS and the role of smart technology in empowering employees to work securely and prevent data breaches.
After what can only be described as an exceptional winter for the NHS, we've seen a real change in narrative, not just from commentators and observers in the news each day, but within the system, too. Within the swirling narrative of a crisis that is touching upon every area of care, leaders in systems and providers have been taking measures to protect patients from risks in an overwhelmed system. But they have also been taking measures to protect staff from burnout, making costly errors, and also, ultimately, from leaving.
A natural consequence of this has been for organisations to take a more cautious approach to their transformation activities, often including digital transformation. In some cases I'm hearing statements such as "we need to come out of the other side of the winter pressures before we can even think about asking our nurses to change IT systems". There are, of course, some obvious exceptions to this, such as where digital transformation is focused on discharge and waiting lists. Mostly, I'm hearing a similar, understandable narrative.
Conversely, however, this is coming at a time where more and more leaders are realising that the workforce challenges will not stabilise, and that digital transformation needs to happen and happen fast to not just free up time for nurses, doctors, physios and therapists, but to more proactively drive better outcomes and prevent avoidable admissions and conditions.
Recently, the Chief Executive of a provider I support dropped into a digital meeting and stated how important the work taking place in that meeting was to offering critical solutions for their organisation, staff and patients, that weren't coming from elsewhere, and that she wanted bold ideas on how they could avoid inhibiting innovation.
For that CEO and many other leaders in health I would imagine that the present circumstances must feel like a painful contradiction: where services face both an urgent need to innovate and progress, but also to protect those for whom a change programme, a new system, extra training requirements, could be the final straw, or divert attention from care that is already buckling. The decision effectively becomes one between progressing or protecting - neither being without a short or long term cost.
With this necessity to pick the most appropriate initiatives to progress, leaders will need to consider the following four questions:
What initiatives will help alleviate some of the challenges and contribute to better capacity or capability in care?

What low hanging fruit offers us direct benefits in the most pressing and immediate areas, whilst not being dependent on implementation overwhelm?

What initiatives and opportunities exist that offer wins in protecting both patients and staff generally and at the most stretched times?

What initiatives can offer 'compound benefits' in supporting and improving other forms of digital initiatives?
With the growing focus on care virtualisation, such as remote management, self management, home testing, care closer to home and many other concepts that sit outside of bricks and mortar, new digital cracks are being created for patients to fall through, with new important responsibilities for healthcare staff, in addition to the many benefits that could be realised.
However, I know from first-hand experience in working with clinical services that shifting communication channels can be hard and intensive, especially when there are few common platforms currently available to support this. Again, there is a risk that progress is not possible because of the effort required.
This is why, for many leaders, taking another look at where email communication can be levelled up in the right way would be an obvious win, and why a growing number of NHS trusts and local systems are taking a look at the capability that Zivver offers.
To understand how Zivver can support your organization, watch a demo or learn more.
More for your healthcare organization:
Learn: Customer story | West Suffolk NHS Foundation Trust
Read: Report | Freedom to Focus - Improving patient care: Is email the answer to more secure digital comms
Read: Guest blog | Progressing service communications in the healthcare sector without overwhelming colleagues
First published -
Last updated - 05/06/23