RST Caregivers chooses secure communication with Zivver
4 min read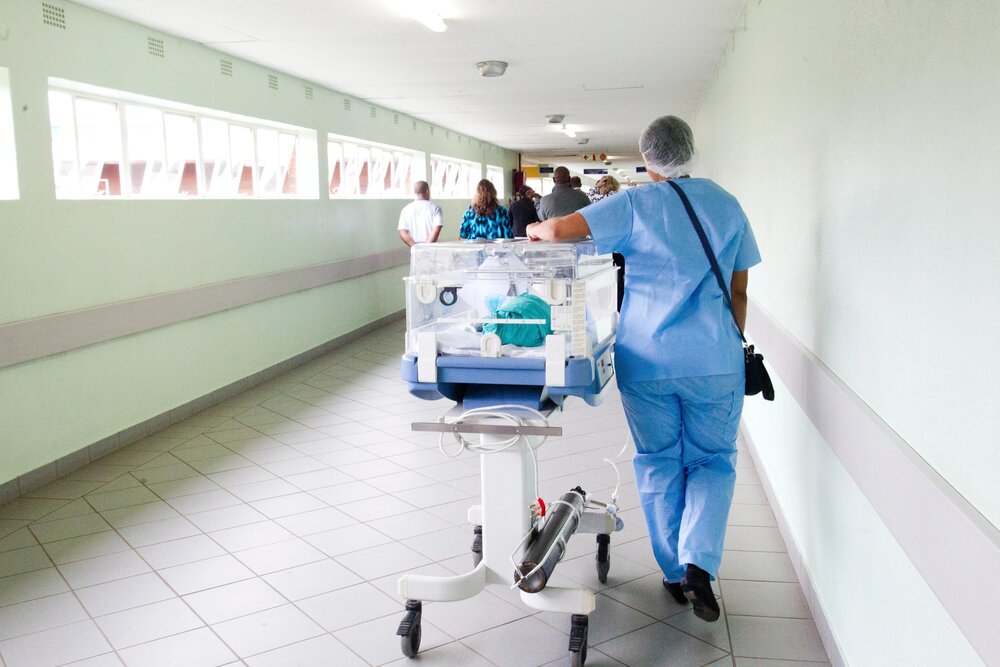 AMSTERDAM, 25th APRIL 2022 – Zivver, a leader in secure communication solutions, today announced RST Zorgverleners has chosen their platform to empower all employees to share privacy-sensitive information throughout the healthcare chain, securely and effortlessly. RST Zorgverleners deliver maternity care, care, nursing and household support, and the organization places great importance on quality, with a focus on innovation to improve their services. Zivver supports the team in achieving this objective.
RST Zorgverleners chose Zivver because it is user-friendly and offers the possibility to email securely via shared mailboxes. Bernard Knoop, FCI manager at RST Zorgverleners, said: "The fact that Zivver does not cause any delay in the network or in the mail was a decisive argument for us to choose this solution. Previously, we used a system that offered security, but not convenience. The delays in the mail were especially inefficient. Zivver performs excellently. And because the solution is integrated into Outlook, employees can securely email sensitive information at the touch of a button, as well as via their mobile or other devices used for work."
The healthcare organization is currently working on the pilot launch and expects a large number of employees to use Zivver for secure communication after the summer. Knoop: "We are now working on the test phase and setting up the infrastructure. After the summer, the first group of 500 employees will use Zivver, after which we will roll out the solution throughout the organization. We are going to work hard on that, because secure communication is crucial for our clients and employees."
Wouter Klinkhamer, CEO of Zivver: "It is especially important in healthcare that sensitive information not only ends up safely with the right person, but that this also happens without delay. Timely access to information is of course essential in healthcare. RST Zorgverleners recognize this and that is why we are very enthusiastic that they have chosen Zivver. We will optimally support RST Caregivers during the pilot and roll-out phase, and look forward to a great and intensive collaboration."
About Zivver
Zivver is a leader in secure communications with a mission to help organizations safeguard their sensitive data, while ensuring regulatory compliance and empowering individuals to work with confidence and prevent errors. Zivver optimizes secure communication and productivity by adding a security and privacy layer on top of existing email systems, such as Outlook (Desktop and Microsoft 365) and Gmail. Founded in 2015, Zivver has grown to over 160 employees and serves over 4,000 organizations across multiple markets and verticals including Financial Services, Local Government, Healthcare and Central Government. Zivver was identified as a representative vendor for Email Data Protection Specialists in Gartner's 2021 and 2020 Market Guide for Email Security, is one of the CyberTech 100, which recognizes the world's most innovative CyberTech companies for financial services, and is amongst the fastest-growing technology companies in the Netherlands being nominated for Deloitte's Technology Fast 50 in 2021.
For more information, follow us on LinkedIn and Twitter
About RST Caregivers
RST Zorgverleners is a professional care organization with a Christian Reformation identity that offers high-quality care. Clients can contact RST with care questions in the field of maternity care, nursing and care and household support. The working area extends from the Bevelanden in Zeeland to Twente (Overijssel). More than 1,000 employees work at RST Zorgverleners. For them, the Bible is the foundation for all their actions. This is reflected in healthcare. Aspects that are central to this are: love and attention, reverence and respect, and professionalism and service.
For more information, visit www.rstzorg.nl, or follow RST on LinkedIn, Facebook or Instagram.
First published -
Last updated - 02/05/22