A Healthcare Revolution: People, technology and communications
6 min read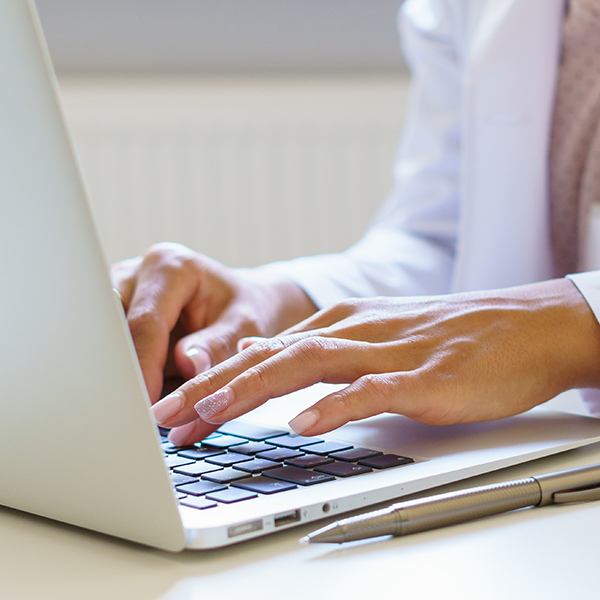 Did you miss our recent webinar investigating the ways in which smart technology is supporting NHS trusts to deliver secure digital processes, systems, and communications to provide better user experiences for staff and patients? Don't worry! Keep reading to explore our key takeaways from the session or watch the on-demand webinar.
In partnership with GovNewsDirect, our panel of healthcare and digital security experts included:
Sarah Judge, Digital Operational Lead & CCIO at West Suffolk NHS Foundation Trust
Ciaron Hoye, Deputy Chief Information Officer at NHS Birmingham and Solihull CCG
Mark Blanchard, Public Sector Director at GovNewsDirect
CIO and Co-Founder at Zivver, Rick Goud

The digital communications challenges facing NHS organizations today are well known; patient accessibility, information governance, digital security awareness, user-experience – the list goes on.
Quality over quantity is an important factor for digital transformation across the NHS. Introducing solutions which employees want to use is key for ensuring widespread adoption. Legacy technologies combined with the hyper acceleration of digital transformation during the pandemic sees trusts juggling a variety of systems for patient engagement - but this doesn't always result in a better patient experience. As Sarah Judge explains:
"All NHS organizations are facing this (…) with the advent of patient portals, clinical systems, and healthcare related apps… We need a digital front door, one point where people can go to (…) We need to streamline the experience."
Rick Goud went on to discuss patient portals, and the issues these can cause for both employees and patients:
"We have hospitals that say, I only want [to communicate] using the patient portal. But how often do your patients really go to the portal? Actually, the usage is very low because science proves that if you do not visit a solution, a website or a portal more than once a month you will not use it. This is because you don't understand the useability, or it has unnatural flow, or you have forgotten your password etc. Then you will have those that say, okay I will use the old ways of communicating which typically are not secure. The challenge now is how to move towards a new generation of communication solutions that are able to bridge those gaps between not expecting your users and/or the ones you communicate with to change their way of working."
Rick describes 'smart' as the glue connecting security and usability. Smart technology empowers people to act securely, without disrupting workflows, making the solution one which employees want to use.
When it comes to choosing a smart new solution for your trust, then, what factors you should you consider? Sarah Judge shared the aspects which West Suffolk Foundation Trust, a Golden Digital Exemplar, considered before introducing Zivver:
"It's ease of use, integration into existing systems, such as EPR or Outlook, and making it as easy as possible for people to do what we want them to do; invariably, everyone's goal is to improve care or make things safe - so if you can make that as easy as possible, your adoption is going to be fine (…) A bad user-experience or interface will result in people using work arounds and they won't be safe or lead to the best possible care for the patient. Also, show the value – what is the point and why are you doing it in the first place? That comes down to engagement and the main transformation piece."
Ciaron Hoye went on to add:
"Userability is the biggest factor; the, "what's in it for me" factor, for both the public and professional side – I have to get something out of it otherwise I'll do the thing I'm familiar with. Secondly, what's the outcome it delivers? We frequently deliver IT projects and the business doesn't recognise why it should care. So what's the outcome? Is it maybe more appointments, or people are less concerned about something, or compliance..."
Our reliance on email for sharing sensitive data is increasing. The reason for this is simple; email is accessible, easy to use for employees and their stakeholders, and fits into existing workflows. Smart technologies now exist to supercharge existing email clients (NHSMail, Outlook, Microsoft 365, Gmail), empowering NHS workers to engage securely and compliantly with patients, suppliers, and colleagues across trusts.
Sarah Judge shared how Zivver has enabled West Suffolk NHS Trust to connect with key patient groups:
"We use secure email a lot more. What it's done for us is given us a breadth of communications that we use across our patient groups in particular. And now we are beginning to do so much more in terms of our corporate areas. As clinicians it is drummed into us about looking after our patient data - it is really important. But I think what we now need to do is take it to the next level, what else do we need to look after? How can we be smart when we communicate?
Providing people with integrated technologies designed to simplify data security and improve digital experiences for patients and other stakeholders plays a vital role in the NHS's move towards integrated care systems and digital transformation. Ciaron Hoye touched upon why useability is key to bridging gaps in NHS systems, and how it can be used to promote collaboration across departments and organisations:
"Smart communications are vital, and that has got to be all layers of the business. It's got to be – yes, its communications to the public, but how do I organise my practice, how do I communicate stuff across the CCG, how do I communicate with integrated care system partners? That's the big emerging question. It's brilliant we have all separate 365 tendencies, but how do I share my stuff with you?"
Watch the webinar now or download our white paper, A new standard of healthcare communications for a comprehensive overview of how smart technology can empower your trust to improve information governance, patient engagement, and avoid the leading causes of data leaks.


First published -
Last updated - 30/06/22